What is NDI ?
What is NDI ?
NDI (Network Device Interface) is a technology developed by NewTek that allows video, audio and data to be shared over a local area network (LAN). It enables real-time, low-latency video transmission between devices on a network, such as computers, cameras, switchers and other production equipment.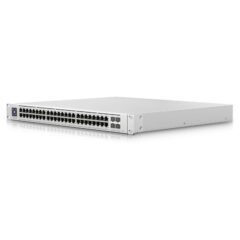 NDI is widely used in the video production industry, particularly in live broadcasts, where it allows multiple sources to be easily integrated into a single production. It is also used in post-production, allowing for faster and more efficient collaboration between editors and other creative professionals.
One of the main benefits of NDI is that it allows for the sharing of video over standard Ethernet networks, without the need for specialized hardware or cables. This makes it easy to set up and use, and allows for greater flexibility in terms of production setup and configuration.
NDI is also highly scalable, allowing for the transmission of multiple streams of video, audio and data simultaneously. This makes it ideal for use in large-scale productions, where multiple sources need to be integrated into a single feed.
NDI is a powerful and versatile technology that enables video and network professionals to easily and efficiently share video, audio and data across a network. It has revolutionized the way that video is produced and broadcast, and continues to be a key player in the industry.
Is it possible to use NDI over the Internet ?
Yes, it is possible to use NDI over the internet. This includes local networks as well as the internet.
However, there are some considerations to keep in mind when using NDI over the internet. The main issue is the quality of the network connection. In order for NDI to work effectively, it requires a stable and high-bandwidth connection. If the connection is poor or has a low bandwidth, it can result in dropped frames or a low quality video signal.
It is also important to consider the latency of the connection. NDI is designed for low-latency video transmission, but if the connection has a high latency it can affect the performance of the system. But it is important to ensure that the network connection is stable and high-quality in order to get the best results.
NDI Monitor
NDI Monitor is useful for video professionals and network administrators who are working with NDI-based systems. It allows you to see all of the NDI sources on your network and  preview their video feeds. It also provides detailed information about each NDI source, including its resolution, frame rate, and bit rate, which can be useful for setting up and optimizing your NDI-based workflow.
Does VSet3D support NDI ?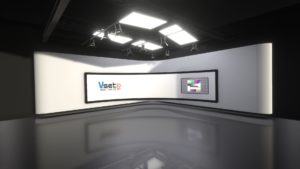 Yes, Vset3D supports NDI technology. This means you can use Vset3D with NDI to send and receive video over a network connection, including the Internet. NDI allows for real-time, low latency video transmission and can be used with a variety of video production software, including Vset3D.