Narodnoe Televidenie Mordovia and Vset3D
Народное телевидение Мордовии HTM
In this interview, Oleg from HTM tells us about his experience with Vset3D. They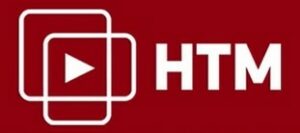 will be sharing their thoughts on how Vset3D has enabled them to produce professional-grade programs. Oleg will also highlight the features and advantages of Vset3D that have had the most significant impact on their work.
Can you present the structure in which you work? What are its missions?
I work for a small local TV station "Narodnoe Televidenie Mordovia". Its main mission is to inform the population about the work of local authorities and to cover the events of our Republic of Mordovia. The programmes are produced in Russian and in two local languages, Erzyan and Mokshan.
Can you describe your work within this structure?
I am the technical director of the channel.
Where can we watch your programs?
https://www.youtube.com/@ntm13ru37
Have you been using Vset3D for a long time? What criteria did you decide to choose Vset3D?
We have been using it since 2019. As the budget of the channel is small, the choice was based on value for money.
What do you like most about Vset3D?
The latest version of Vset3D has exceeded all expectations. Reflections, light sources, fine tuning of all parameters, clear interface. The most important thing is the light calculation, as it creates the illusion of reality. And of course the PRICE. A very reasonable price for such a functional product.
What is the single feature that exceeded your expectations?
The fact that it was possible to collect all the Unity engine tools necessary for a virtual studio in a separate program is the uniqueness of Vset3D.
What was your biggest problem solved by Vset3D?
Limited by the size of the studio. Having a small studio, I wanted to change the design for each programme. I wanted them to look "luxurious".
What types of videos do you produce with Vset3D?
Virtual studios for programmes in the national language have been developed. A studio for the sports programme and a news studio are being developed. The plan is to create a studio for all  the headings. We are currently investigating the possibility of purchasing a 6G-SDI camera, which will improve the quality of the close-ups produced by the virtual camera.
HD or 4K ?
The channel is broadcasting in Full HD 1080i50 format. Projects in Vset3D are at 1080p25
Can you describe your setup?
System unit: Core i9; 32Gb; Nvidia GTX 3070Ti; BM mini recorder 4K; BM mini monitor.
Studio: 6×15 meters
Camera: Sony PXW X320
When you record your programs are you working live or with pre-recorded green screen files?
After updating the setup, I started working live.
The Vset3D Control Panel allows you to control animations and camera switching. How do you interact with it, keyboard or network commands from another device?
So far we are working with the keyboard, now we are setting up work through Elgato Stream Deck.
When using Vset3D did you need to request VSet3D support by email? did you get any relevant answers?
Yes! Very good support, very fast answers. Thanks to the developers
In your Vset3D projects, we see reflections on some surfaces and very elaborate lighting atmosphere. Could you provide some information about the options used in the render menu
We use Vset3D's ray tracing features, occlusion, global illumination, reflection and a few other rendering effects. Beautify to improve image sharpness and colour vibrancy. We also use Bloom to add shine to the lights. Overall quality is adjusted to our GPU performance with Nvidia's DLSS set to 90%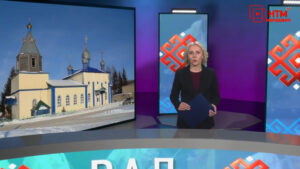 How was your overall experience with Vset3D?
Very positive experience !