We are thrilled to announce that Kurdistan News, a leading news agency reporting on the Kurdish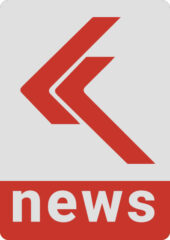 community, has started broadcasting its news program using Vset3D's virtual studio software.
With Vset3D, Kurdistan News has been able to create a virtual set that allows them to present their news reports in a dynamic and engaging way.
The software's high-quality 3D graphics and real-time rendering have provided viewers with a more captivating experience and create a more immersive virtual environment.
We are proud to be a part of Kurdistan News' production workflow and look forward to seeing their continued success using Vset3D's powerful software solution.
Whether you're in news reporting or any other industry, Vset3D's versatile and valuable tool can help take your content creation to the next level.
Thank you, Kurdistan News, for choosing Vset3D!